Cold Rolled Steel Coil has superb sheet shape and surface quality with good flatness and surface finish. The surface of the cold sheet is clean and bright and easy for coating.
The varieties of cold rolled steel sheet are widely used in:
Galvanized Substrates
Home Appliances
Tubing
Automobiles
Building
Enamels
Other Industries
As a leading cold rolled steel coil (CR) manufacturer, Hengze Steel adheres to strict quality standards to produce our cold rolled steel coils. We guarantee our products meet our customer's requirement.
Specifications
Item Name
Cold Rolled Steel Coil
Thickness
0.2-2.0mm
Width
600-1500mm
Hardness
50-71 (CQ Grade)
Hardness
45-55 (DQ Grade)
Yield Strength
<270 (CQ Grade)
<240 (DQ Grade)
Tensile Strength
240-410 (CQ Grade)
240-370 (DQ Grade)
Elongation Percentage
28
34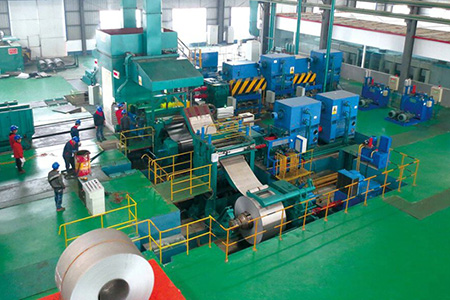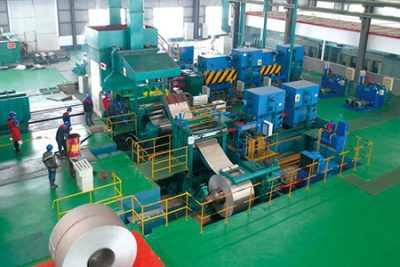 The annual capacity of 1250mm cold rolled sheet production line is 200,000 tons while 1450mm's is 250,000 tons. This production line is equipped with advanced detecting system of laser velocimeter imported from Japan. X-ray thickness gauge and shape meter etc. This machine have high rigidity rolling mill which could produce ordinary carbon steel, high-carbon steel and alloy steel. The specification is 0.15~1.5mm x 1250mm.
Quality Control
We have our own Physical & Chemical Testing Center Lab. to guarantee our product quality. Our test items & instrument fully meet international standards.